On peer grading and remote teaching
What works, virtually?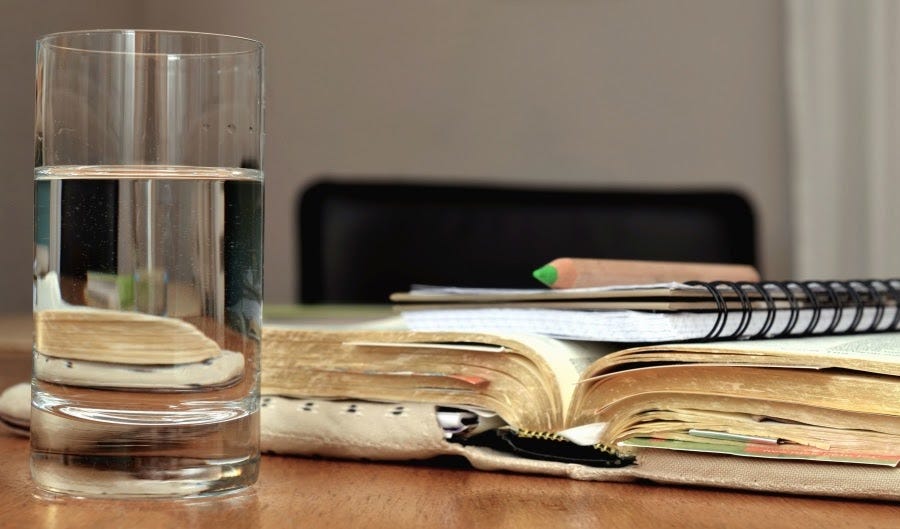 Both Brendon and I have done a fair amount of remote work and teaching. With so many schools "moving classes online" in response to the current situation, and with so many of our readers facing this challenge, we thought we'd offer a few ideas that may prove useful. Not exactly career-switching, but it's somewhere our experience may help.
There are some good resources already out there
There are some good resources out there with advice and best practices for online teaching, for example:
https://www.kqed.org/mindshift/55521/resources-for-teaching-and-learning-during-this-period-of-social-distancing
https://www.insidehighered.com/digital-learning/article/2018/04/11/veteran-online-instructors-share-tips-improving-their-practices
https://teachonline.asu.edu/2018/09/best-practices-for-teaching-online/
There are a few other things that stand out in my mind, having done some remote teaching. I hope they are helpful.
What you do in person can't be 'online-ified'
Where online teaching really falls flat is in attempts to replicate the lecture or classroom virtually. There are plenty of ways to learn that don't involve an authority figure gracing students with a monologue of knowledge, and for any group beyond 4 or 5 people, a videoconference will leave a lot of people out of the discussion. So, given that it has to be different, below are some basic principles from my experience, as well as two of my favorite ideas for online teaching.
Some Principles
Communicate

Be very explicit about the goal you are working towards: in remote settings there is a greater need for students to know why they are being asked to do something. In a traditional setting, they come to class because they know they are supposed to. If they are at home trying to learn amid many distractions, much more depends on their own initiative, so let them know where they are going.

Communicate

Also be as explicit as you can about your criteria for everything: what your grading will be based on, what "attendance" means now that you are all online, how you are assessing the students' engagement, what you expect in terms of assignments, and so on. (And, where you can, also say why you have chosen those criteria.)

Communicate

Be responsive: nothing makes a student feel more isolated and more likely to disengage than a question waiting for an answer.
Some effective teaching ideas
You don't have to be the only source of your students' learning: in fact, I believe that one of the most important factors in any student's education is the contribution of their peers — students learn all kinds of things from one another all the time.
Peer Grading: Let your students teach each other
I don't mean that one student should research, plan a lesson, and lecture to another. Rather, you can guide them to bring out the best in one another. The most effective tool I found for this was "peer grading," in which students grade one another's work; but it can go awry, so here's what I learned.
Don't just let the students loose on grading each others' stuff: that can quickly turn into Lord of the Flies.

Instead, put together a clear set of grading criteria: if the assignment has the following characteristics, it gets an A (for instance, it contains all the appropriate factual information, makes compelling claims, cites evidence to support those claims, demonstrates an understanding of their ramifications, is written in clear paragraphs with no spelling mistakes, etc.). Then list characteristics of what gets a B, or a C, and so on.

Ask students in their grading comments to highlight where the criteria are met or missed, and explain why they think so. (Depending on your class, you might remind them to stick to the grading criteria.)

Students should only grade one paper each — if you have an odd number, you can grade one. :)

Set a clear turnaround time.
I found that my students were much less forgiving in their criticism than I ever was, but they were also forced to get as good as they gave, so to speak, and they gained a new self-awareness and wrote far better even in their very next assignment. They also, without exception, felt the grades they gave and received were fair. (Go figure.)
This isn't confined to a remote setting, but today's tools make it easier than ever, and it's a great way to focus on learning and understanding rather than just on receiving information.
Let your students try more than once
Online tools can make some kinds of learning better and easier than in person.
Not every student took me up on it, but I always offered to give feedback on assignments up until a few days before they were due. That way, students could submit a draft, get some constructive help, and turn in work that really represented their willingness and ability to learn. (This is something I'd recommend anyway.)
Several years ago, in the spirit of applying this idea to a routine assignment, I made a 50-question quiz available to students to take as many times as they chose, and there was one kid who did really badly at first but took it 11 times until he got all 50 correct. That's 550 multiple choice questions and a lot of perseverance I would never have known about without the quiz being online, and the student could do it without the stigma of a poor grade or feeling like trying again was some kind of remedial activity.
I hope these are useful ideas if you're in the midst of managing virtual teaching, and if more would helpful, write to Patrick at pwoodu@gmail.com.